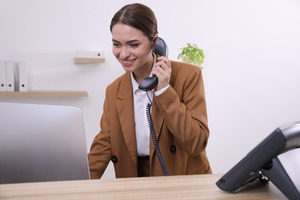 Lawyers face many challenges that are specific to the legal industry. And they must do so while trying to balance a practice filled with administrative loads, client work, and firm management. It's understandable why marketing a firm is a challenge.
However, marketing is essential to keep your firm afloat, much less grow. The good news is there are plenty of things you do that are more challenging than finding new clients.
For example:
Staying Informed about Changes in Laws
As a lawyer, an essential part of your job is staying updated with changes in laws. With changes in local, state, and federal laws, it can be challenging to keep up with every nuance. Your existing knowledge of laws and legal proceedings can become outdated in a short time, depending on how swiftly new laws are passed.
Managing Time Efficiently
Lawyers work in a high-stakes, fast-paced environment. There are always urgent tasks that require your attention. It can be daunting to keep up with everything that is expected of you.
When it comes to finding clients, the pressure to work within a certain time frame is rarely as intense as it is when it comes to working with clients. Even if you need to build your client roster as soon as possible, it's still not as urgent as meeting many other legal deadlines.
Building Strong Professional Relationships
If you want your practice to be sustainable and successful, you must learn how to build and maintain strong professional relationships. Professional relationships can be the difference between new business referrals and stagnant growth.
This takes more than just networking. You must be strategic in choosing which people could provide referrals for you. You also have to be intentional about maintaining those relationships over time through continuous communication and offering value. The bottom line? Often finding new clients is easier than maintaining ongoing relationships with clients and colleagues.
Keeping Your Website Up-to-Date
Your website is one of your most valuable marketing tools – if you keep it up to date. This takes time and effort. It's well worth it, but there's no denying the investment you'll need to make to have a website that appeals to search engines. When all is said and done, you'll put more attention into your website content than you do many other tools that you use to find new clients.
Marketing your law firm can seem daunting. But if you're committed to implementing these three key marketing tasks mentioned above, it can undoubtedly get you closer to meeting your firm's goals.
If you'd like to know more about improving your marketing efforts and finding new clients, we can help. Contact Legal Web Design to schedule a free consultation.