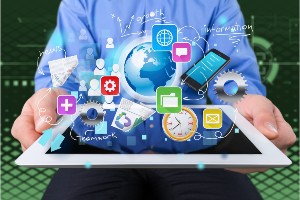 What are the best legal marketing strategies?
It really depends on what your firm is trying to achieve.
Some firms want to build awareness of their brand in order to increase new business, some want to establish thought leadership within specific industry sectors, while others just want clients to know who they are and why they're different.
The benefits of generating qualified leads is something you're likely already very familiar with. Understanding how to advertise your firm in the right places – at the right time – is vital to creating a successful legal marketing strategy that will increase overall ROI.
The first thing most firms need when marketing their business online is an attorney website design.
A well-designed website that is mobile friendly and includes all the essential elements your firm needs to start gaining new clients, like testimonials, contact information, and professional headshots.
Next, you'll want to consider online marketing campaigns, including PPC. This lets you promote your site, increase overall awareness of your firm, and attract potential clients to the website to research the services you offer.
Once you have a website and you're using basic online marketing efforts, you need to implement more elaborate strategies. For example:
1. Implementing SEO
One of the best things about SEO is that it provides short- and long-term results.
You'll notice an increase in traffic as soon as you begin implementing SEO techniques. But you'll also see consistent long-term improvements, especially if your SEO agency evolves as Google and other search engines make changes.
By adding SEO services to your legal marketing strategy you will see an increase in qualified leads through online searches like Google, Bing, and Yahoo.
A user-friendly website with mobile responsive design, blogging capabilities, video sharing, etc. is one of your most powerful marketing tools. Improving SEO on your site means search engines are more likely to recommend you to people looking for your services.
2. Keeping Abreast of Your Competition's Marketing Efforts
You shouldn't copy what your competitors are doing to market their firms, but you should be aware of what they're doing. This way, you can evaluate what's going to work for you and make sure you aren't missing out on any good opportunities.
3. Utilizing the Experiences of Happy Clients
Unless you're just launching your practice, there's a good chance you have at least one or two happy clients. Use their testimonies to attract other clients.
The internet has made it easier than ever for potential clients to learn more about your firm. Make sure people searching for your services see what previous clients have to say about the work you did with them by sharing testimonials on your site, on social media, and on the internet's most popular review sites.
Grow Your Law Firm with the Best Marketing Strategies
It's no secret that marketing is evolving every day. You need an expert who can stay on top of the changes and help your firm succeed.
At Legal Web Design we understand that marketing is vital for growing your law firm. We also know that a successful marketing campaign requires a lot of insight. That's where we come in. If you're interested in increasing your online presence and generating more qualified leads, give us a call today at (888) 480-3585.