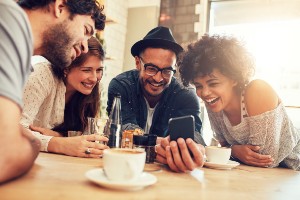 Establishing a presence online is harder than ever. This is especially true for attorneys who need to be viewed as authorities in their field. You have many options for building an online presence and your content plays an important role. It's one of the best tools you have for standing out from the competition and for building backlinks to your website.
In addition to the content you post on your firm's website, you can also post content on websites related to your industry. This not only puts your firm in front of eyes that haven't found your site yet, it also boosts your overall SEO.
Why is Guest Posting Content Valuable?
The simplest answer is that people get to see what you have to say about a legal issue even if they don't know about your website. In some respects, it doesn't matter where you're helping someone, only that you're answering their question.
Additionally, the content you post as a guest on other sites usually includes a link back to your site. It should include a link. Sharing content is a symbiotic relationship for you and the site owner. You get to share your content and they get content to add to their site – something that tends to be in short supply for busy attorneys. In exchange for satisfying their need for content, you get a link back to your site.
And in case you didn't know, links from other sites – also called backlinks – to your site are incredibly valuable. They're one of the most important factors Google and other search engines use to determine how to rank your site. Backlinks show Google your firm's site is relevant and helps people. Building backlinks to your website is one of the most powerful things you can do to improve traffic to your site.
Where Should I Guest Post Content?
You might assume that the more content you guest post the better, but this is not exactly true. Having a strong collection of guest-posted content is a good thing, but the quality is more important than the quantity.
The more authoritative the site backlinked to your site the better. If you're going to invest time in creating content that you'll post outside of your site, try to establish relationships with sites that receive a lot of traffic and that are already viewed as a credible source of legal information.
How Do I Get Backlinks Posting Content?
Sharing blogs and articles is one of the best ways to build backlinks. You can reach out to a blog owner about posting to see if they have any specific content needs or you can create a piece of content you know is helpful and share it with article directories or offer it to a blog owner.
Not sure where to begin sharing content and building backlinks to your website?
Start by compiling a list of places that accept guest content and/or blog owners you'd like to reach out to about sharing content. Once you have approval from at least one site owner, move forward with creating your piece of content. Review any guidelines the site has or run your ideas past the site owner before you begin writing.
Just as you would with content for your site or blog, make sure it's unique, well-written, and optimized for search engines. You'll want to use keywords and authoritative links just as you would on your site. If permitted to do so, include your contact information in addition to the link back to your site.
Make It Priority to Build Backlinks for Your Website with Guest Posts
Creating and sharing content with other sites is a fantastic way to expand your presence online. However, it can be time-consuming. This is especially true when factoring in having to contact site owners and writing according to someone else's guidelines. The time you invest is worth the effort because getting high-quality links and being viewed as an authoritative source in your industry is important. But not all attorneys have the time to invest in building a collection of guest posts.
If you'd like to learn more about guest posting or the benefit of having backlinks or you're ready to get started building an SEO strategy, we can help. We'll identify sites that are good sources for links and/or help you create informative content that targets your ideal audience.
For more information or to schedule a consultation, contact Legal Web Design.