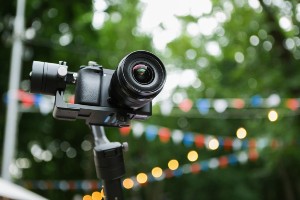 Video content marketing has been on the rise in recent years and it has become a common strategy for many businesses, including law firms. Although producing video content may seem like an intimidating task, the success of video marketing cannot be dismissed. Video content marketing can connect with an audience on a deeper level, and it can be highly effective for law firms who are looking to attract more clients.
What should you know about video marketing and how can you decide if it's right for your firm?
How Video Marketing Can Improve Your Law Firm's Image
When potential clients visit your law firm's website, they want to feel confident that you are the right lawyer for their case. Video marketing allows lawyers to:
Provide a human touch to their brand
Differentiate their firm from other firms
Well-produced, professional, and informative video content improves your firm's image and strengthens your brand. This can lead to an increase in client trust, and improving client acquisition and retention rates.
How to Choose the Right Type of Video Content for Your Law Firm
One of the first steps in video content marketing is choosing the right type of video for your law firm. You may want to create videos that introduce your law firm, explain your legal services, or provide case studies that highlight the successes you've had in the past.
Educational, engaging, and informative content establishes your firm's credibility. It encourages potential clients to take the next steps, such as schedule a consultation or hiring you as their lawyer. Keeping the focus on your audience will help you tailor your message and create videos that resonate with them.
Tips for Effective Video Content Creation
The key to a successful video marketing campaign is creating content that is both valuable and effective.
First, decide on the tone and style of your video. It should be professional, yet relatable, and it should speak directly to your target audience.
Next, ensure that your video content is clear, engaging, and speaks directly to the viewer's concerns. Choose a speaker or spokesperson with a natural, likable tone to deliver the message. This helps create a rapport with the viewer. It also makes the video more engaging overall.
How Video Content Can Help Drive Website Traffic
Video content is a powerful tool for driving website traffic. Videos optimized for search engines increase visibility on Google search results, making it more likely that potential clients will find your law firm's website.
Video content is also something that's easy to share on social media platforms. This provides an additional avenue to reach even more potential clients. Users are more likely to engage with video content, increasing the likelihood of attracting visitors.
With the right strategy, video marketing can improve your law firm's image, build client trust, and weed out unqualified clients in your funnel. But launching a video content marketing campaign can be challenging. This is especially true for attorneys already trying to keep up with other marketing efforts.
This is where Legal Web Design comes in. We can help you plan and implement an effective and affordable video content marketing strategy. If you'd like to know more or you're ready to get started, contact Legal Web Design.