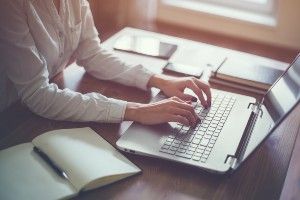 Keeping a law firm blog current and filled with relevant, high-quality content is a blogger's biggest challenge. This is true for people blogging to promote their law firm, as opposed to those who blog for a living. Blogs are great for attracting attention to a firm, but an attorney's priorities must focus on clients and the courtroom. Unfortunately, this makes it difficult to keep a blog up to date.
One of the best ways to manage a successful law firm blog that establishes a strong online reputation for your firm is to fill the blog with timeless content. Timeless content ensures reader interest regardless when they find it. It also ensures if you miss a week or two of updating, the content still applies. Readers are more likely to notice when a blog has fallen behind if the first thing they see is a story about an event that occurred a few weeks ago, versus an informative article that applied in the past and still applies today. Timeless content is evergreen – it is going to be just as relevant today as it will be in three years.
Balanced Variety
The best law firm blogs blend timeless content with content addressing current events. This attracts the greatest deal of reader attention because it gives search engines a lot of material to notice. Not only can you take advantage of hot button issues that fizzle out after a few weeks, but people will also find your blog based on timeless searchers. One recommendation when you post content related to current events: set up a timeless piece to auto-post a few days after. This ensures if you fall behind on blogging, readers are not greeted with outdated content.
It is also important to realize that addressing current events is still effective blogging, even after the event is no longer attracting mainstream attention. Readers arriving at your law firm blog for other reasons gain insight from your opinion on past issues. Use current events blogs to share your firm's legal approach, so clients can understand your law firm a little better.
Planning an Editorial Schedule
If scheduling content and mixing timeless and current events content seems overwhelming, you are not alone. In addition to creating timeless content and sprinkling in current events content and ensuring everything is engaging and well-written, it might seem impossible to maintain a quality law firm blog. Luckily, there are a few things you can do to ensure the process runs smoothly. You will also want to make sure it does not require more than minimal attention once things are up and running.
Creating an editorial schedule is one way you keep your law firm blog on track. An editorial schedule puts a plan in place, so you are never stuck without a good idea. An editorial schedule also makes it easier to have blog content in place and ready to publish when a certain date arrives. Many bloggers create content backlogs at the beginning of the year and schedule this content to auto-publish. A week's worth of work ensures your blog stays current and fresh all year long. You can then choose to address current events with additional content, further improving your legal profession blog. However, it can be functional without these posts.
Whether you are writing your content yourself or you have someone ghostwrite it for you, an editorial schedule provides direction. You can write a year's worth of content in just a few days. This ensures there is never a need for your blog to be left without content for longer than you wish.
Help with Law Firm Blogging
If you are struggling to keep your blog up to date or you need some guidance creating an editorial schedule, Legal Web Design can help. Blogging is an important part of marketing your law firm, but we understand you have other priorities. We can help you build your online reputation, while you focus on your work with clients.