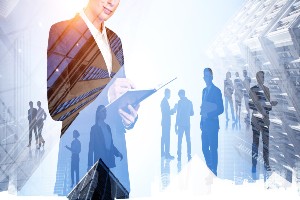 If you're like most law firm owners, you're always looking for ways to grow your business. After all, a bigger firm means more clients, more cases, and ultimately, more revenue. But growth doesn't come easy. Law firm growth takes careful planning, hard work, and, sometimes, a bit of luck.
If you're thinking about expanding your law firm in the next few years, here are five things you need to know:
1. The Legal Industry is Changing
The legal industry is evolving, and that means the way law firms operate is changing, too. For example, clients are now more likely to use online legal services, which means firms need to have an online presence. Additionally, the use of technology in the legal industry is growing, so firms need to be prepared to invest in things like case management software and e-discovery tools.
2. You Need to Have a Plan for Law Firm Growth
As with any business venture, expanding your law firm requires careful planning. You need to set goals and objectives, and you need to have a clear understanding of the costs involved. Additionally, you need to create a marketing plan that will help you attract new clients.
3. You Need to Choose the Right Location
If you're going to open a new office or hire additional staff, you need to choose the right location. For example, if you're targeting a specific city or market, you need to make sure your new office is in a good location for that market. Additionally, you need to consider things like parking and accessibility when choosing a location.
Once you've chosen your location, make sure you target that local market. If your goal is to remain in the same location but expand your firm, it's still important to focus on your local geographical market.
4. You Need to Hire the Right People
One of the most important things to consider when expanding your law firm is who you're going to hire. After all, your new employees will be representing your firm, so you need to make sure they're qualified and capable. When hiring new staff, take your time and do your research.
5. You Need to Prepare for the Challenges
Growing a law firm is not without its challenges. For example, you may need to deal with growing pains, like increased workloads and longer hours. Additionally, you may need to invest in new technology and systems, which can be costly. Finally, you may need to juggle multiple clients and cases, which can be difficult to manage.
If you're in the process of expanding or your goal is to grow your firm in the next few years, we can help. Contact Legal Web Design to talk about your options for law firm growth and what we can do to establish your firm online.