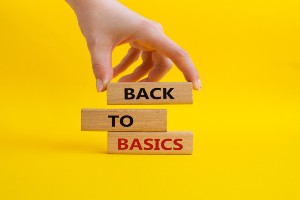 Marketing is an essential aspect of growing any business, including law firms. However, with the constant changes in technology and marketing trends, it can be challenging to know which strategies are the most effective.
Often, it's the simple and traditional marketing strategies that offer the most value.
If it's been a while since you've assessed your basic marketing strategies, now is the time. Here's what you need to know.
Branding
The key to any marketing strategy is creating a strong brand that resonates with clients. Your branding should be consistent across all channels, including:
Website
Social media profiles
Marketing materials
Your logo, color scheme, and tone of voice should be well-defined and reflective of your law firm's values and mission. Take the time to develop a comprehensive branding guide that outlines these elements and ensures your team is speaking the same language.
Host Events
Whether it's a seminar, workshop, or networking event, hosting an in-person or virtual event is a fantastic way to connect with potential clients and industry peers. Use events to showcase your expertise and build trust with your audience. Providing valuable insights and useful resources is a great way to stand out from your competitors and give potential clients a reason to reach out.
Use Local Directories
Optimizing your law firm's presence on local directories, such as Yelp, Avvo, and FindLaw, is a relatively easy. It's also a cost-effective way to increase visibility and reach new clients. Ensure your directory listings are optimized by including as much information as possible, including your practice areas, contact information, and professional headshot.
Create Valuable Content
Regularly creating high-quality content that is valuable for your target audience is an excellent way to position your law firm as an expert in your practice areas. Publishing blog posts, videos, podcasts, or even webinars can help you build credibility and generate new leads. Creating a content calendar and ensuring your content is distributed across all relevant channels, including social media platforms, can help ensure your content reaches your target audience.
Prioritize Customer Service
Excellent customer service is key to building long-lasting relationships with clients and encouraging word-of-mouth referrals. Ensure your team is providing prompt, courteous, and personalized service to clients. From the first point of contact, ensure clients feel heard, understood, and valued.
Sometimes the best marketing strategies are the ones that have been working all along. But it's often these that are the most neglected. If you're looking to refresh your marketing efforts, maybe you don't need to latest flashy thing. Instead, reevaluate how you're using the tried and true marketing methods that always work.
For more information about marketing your law firm or to discuss how your online presence can help you grow your firm, contact Legal Web Design.