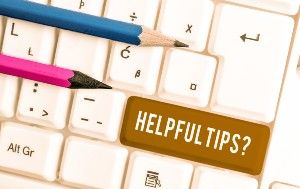 For law firms that want to attract a broader client base—or maintain—there is no one solution. Compared to 15-20 years ago, however, marketing has become much more of a science. Data-tracking tools collect valuable insights, which can also provide important information about your ideal target audience. There are several law firm marketing tips that attorneys should follow to improve their marketing efforts.
The team at Legal Web Design is always trying to keep clients on the leading edge of law firm marketing. With that in mind, we offer a few lawyer marketing tips from the web that should help garner new business.
Don't Be Bound by Geography
Dion Algeri writes for The National Law Review that, "clients are willing to hire a lawyer located halfway around the world—as long as that attorney can demonstrate specialized expertise that is not available locally." That's one more reason why developing a specialty niche can prove to be lucrative.
Understand Your Target Audience
The web is an indisputably great way to reach out to new clients, but you want to avoid information overload. Instead, focus on more thoughtful, relevant content that makes you appear trustworthy. To not do so is to risk putting off potential clients before you have a chance to talk to them.
For example, According to an Adobe study, 68 percent of consumers think online ads are "annoying and distracting," while 54% say that banner ads are completely ineffective.
Jim Yu, Founder and CEO of BrightEdge, describes in a HuffPo blog a successful Lowe's campaign that skipped straight up advertisements in favor of short, informational video clips that he says positioned Lowe's as a trustworthy resource for home improvers and positioned them for future conversions.
For more law firm marketing tips, including internet marketing or SEO, contact Legal Web Design for a FREE consultation.