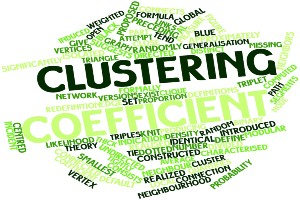 There's no doubt about it, SEO (Search Engine Optimization) is one of the most important aspects of marketing your firm. Understanding SEO and knowing how to use it can make a significant difference in the marketing of your firm online.
Keyword clustering is just one of many SEO tools at your disposal. It's a method used to group related keywords to optimize content for search engines. It also ensures that your site ranks higher in the SERP (search engine results page).
What should you know about keyword clustering?
What is Keyword Clustering?
Keyword clustering is essentially the process of organizing related keywords into different groups or "clusters". It allows you to focus on specific topics, instead of trying to target multiple unrelated phrases in one piece of content.
For example, if you are writing about personal injury law, instead of using random words such as "injury", "accident", and "settlement", you could use related words such as "finding the best personal injury lawyer," or "what can you expect from a personal injury accident settlement?"
You would then create clusters based on each topic and use them throughout your content.
Why Use Keyword Clustering?
Clustering helps keep your content focused on specific topics while still targeting multiple relevant keywords. It also makes it easier for search engines to crawl through your content and identify which topics are being discussed within it. This helps increase your chances of ranking higher in the SERPs. Google will be able to classify your content more accurately with keyword clustering than without it.
Additionally, targeting clusters tends to result in higher click-through rates. This is because users will be more likely to find exactly what they're looking for when searching for a specific topic.
How Do You Cluster Your Keywords?
There are several methods for keyword clustering that can be used depending on your goals and preferences.
The most common techniques include:
Topical keyword grouping
Competitor analysis-based clustering
Latent semantic indexing (LSI) based clustering
Phrase-based clustering
Each method has its pros and cons so make sure you do some research before deciding which technique would work best for your website or blog content.
Should You Try It?
Keyword clustering can be an extremely helpful tool when it comes to optimizing your website or blog content for search engines. It allows you to target multiple relevant keywords while keeping the focus on specific topics.  It also attracts readers looking for specific information related to those topics.
By using this method correctly, businesses can gain higher rankings in the SERPs. It also and attract more clicks from your target audience members who are interested in their products or services. Done correctly, keyword clustering can be an invaluable asset for any website owner looking to boost their SEO efforts.
If you'd like to try keyword clustering or you need help with your SEO efforts in general, Legal Web Design can help. Contact us today to learn more.