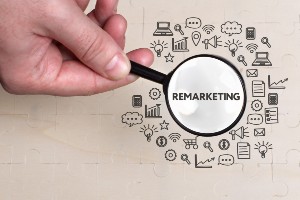 Remarketing is a powerful marketing technique that allows you to keep your brand in front of bounced traffic after they leave your website. By placing a cookie on the visitor's web browser, you can continue to show them targeted ads as they browse the internet, even after they've left your site. This helps to keep your law firm top-of-mind and can ultimately lead to more conversions down the line.
What are Cookies?
Cookies are small text files that are placed on your computer or mobile device by websites that you visit. They make websites work, or work more efficiently, and provide information to the owners of the site.
There are two main types of cookies: session cookies and persistent cookies. Session cookies are temporary and are deleted when you close your browser. Persistent cookies remain on your device for a set period specified in the cookie. These cookies allow websites to remember information about your visits and can be used to provide you with a more personalized experience.
Cookies are used for a variety of purposes, such as remembering your preferences, tracking user behavior, and providing targeted advertising. Some cookies are essential for the operation of a website, while others are non-essential but help to improve the website experience.
Why is Remarketing Successful for Attorneys?
Remarketing lets you to target individuals who have already shown an interest in your product or service. These are people who searched for a lawyer or for legal information. By remarketing to these individuals, you are more likely to convert them into paying clients.
There are several reasons why remarketing is so important. For example, remarketing allows you to:
Stay top of mind with potential customers
Target people interested in or in need of your legal services
Improve your conversion rate
Increase your ROI
Build long-term relationships with potential customers
Is Remarketing Ever Annoying?
Some experts believe that remarketing can actually annoy potential clients and turn them away from your business. If you're not careful, your remarketing campaign could come across as pushy or intrusive, which could damage your brand reputation.
To avoid this, it's important to target your ads carefully and make sure they are relevant to the recipient. You should also give people the option to opt out of your remarketing campaign if they wish.
If you would like to learn more about remarketing or you want to find a way to make it work for your firm, we can help. Contact Legal Web Design at (888) 480-3585 to schedule a free consultation.