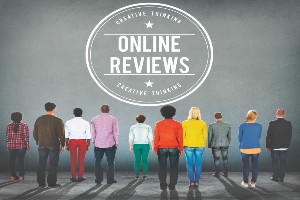 If you're like most lawyers, you're always looking for ways to get more clients. One of the best ways to do that is by getting more positive law firm reviews.
But how do you go about getting those all-important reviews?
Here are five tips:
1. Make It Easy to Leave Reviews
The first step is to make it as easy as possible for your clients to leave reviews. You can do this by providing them with links to your profiles on popular review sites, or by sending them follow-up emails after their case has been resolved.
2. Respond to All Reviews – Even the Negative Ones
It's important to respond to all reviews, both positive and negative. Not only does this show that you're engaged with your clients, but it also shows potential clients that you're willing to deal with feedback.
Negative online reviews can be frustrating and demoralizing, but they don't have to be the end of the world. Here are a few tips for responding to negative client reviews:
Remain Calm and Be Polite
When you respond to a negative review, it's important to stay calm and polite. Yelling, name-calling, or getting defensive will only make the situation worse.
Thank Them for the Feedback
Even though the feedback may be negative, thank the client for taking the time to provide it. This shows that you're willing to listen to criticism and improve your business.
Offer a Solution
If the client's complaint is valid, offer a solution. This could be anything from a discount on their next purchase to a refund for services they were unhappy with.
By following these tips, you can turn negative reviews into an opportunity to improve your business and provide better service to your clients.
3. Thank Your Happy Clients
One of the best ways to get more reviews is by thanking your happy clients. You can do this by sending them a handwritten note or an email, or even mentioning them on social media.
4. Ask for Reviews
Another great way to get more reviews is to simply ask for them. You can do this in an email or on social media, or even on your website or in person.
If you want to get more reviews from clients, there are a few things you can do.
First, make it easy for them to leave a review. Include a link to where they can leave a review on your website or social media.
Second, reach out to them and ask them directly. Many people are happy to leave a review if they're asked, but they may not think to do so otherwise.
Finally, offer an incentive. This could be something like a discount on their next purchase, or a free item.
5. Monitor Your Online Reputation
Last but not least, it's important to monitor your online reputation and respond to any negative reviews. This can be a time-consuming task, but it's well worth it in the long run.
If you follow these five tips, you'll be well on your way to getting more positive reviews for your law firm.
If you'd like to know more about using reviews to help grow your law firm, we can help. Contact Legal Web Design for more information.